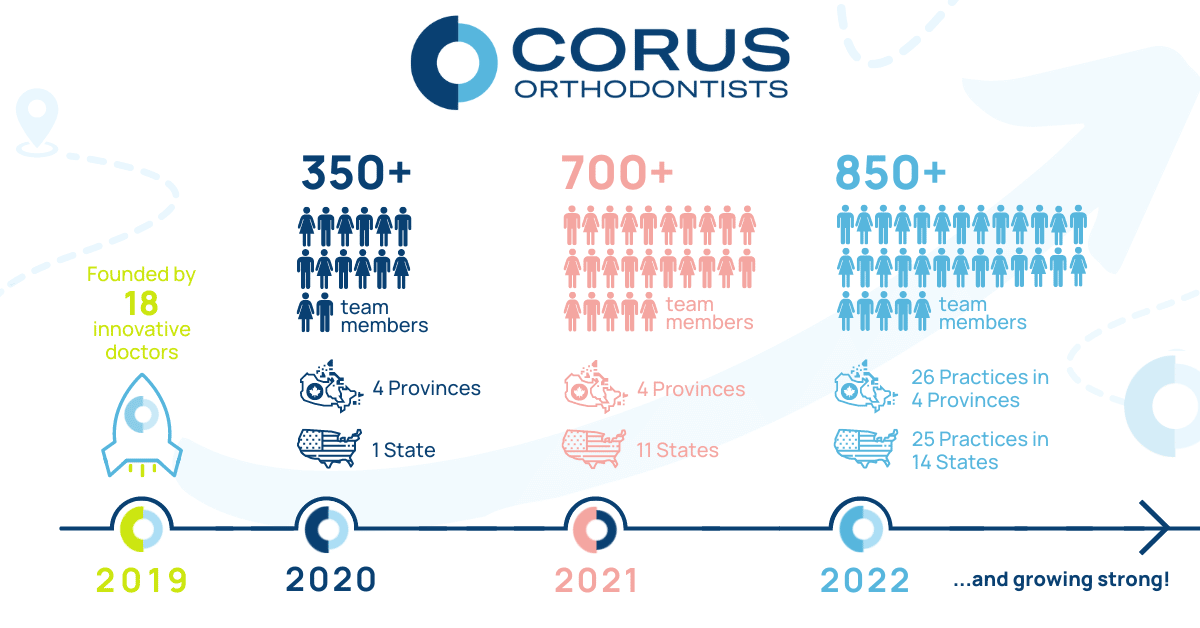 Corus Orthodontists is proof that there truly is strength in numbers.
Corus proudly welcomes its 50th practice just as the OSO marks its third anniversary. Although CEO Dr. Paul Helpard knew he and the founding partners were building something special when they started this journey, he marvels today at the success Corus has achieved in such a short time.
"This was a labor of love for the orthodontic specialty. We want to ensure its future, not just for the legacy of the doctors in their communities but also for the patients they serve. I'm extremely proud of how far we've come and that we're already succeeding on all those fronts," Paul says.
As Corus celebrates the accomplishments of the past three years and welcomes its 50th practice, it's also gearing up for the bright future the network is building together.
Celebrating Three Years of Corus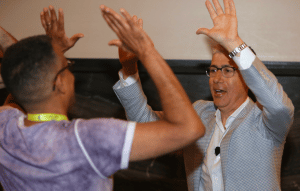 These milestones should perhaps be called 'smilestones,' as there are a lot of achievements to celebrate on this third anniversary. Since the network launched with just 18 doctor-partners from 12 practices in October 2019, it has grown significantly. Partner practices now span North America, from the West coast, including Alaska, Vancouver Island, and Beverly Hills to the Eastern regions, including Toronto, New Jersey, and Florida—plus many fantastic locations in between. 
That initial first leap of faith has now led to an ever-growing team currently encompassing:
62 doctor-partners and 20 associate doctors

51 practices (26 in Canada and 25 in the U.S.)

70 locations across 4 Canadian provinces and 14 U.S. states

Over 870 team members

37% women doctors in the network

75% women people leaders across Home Office and practices
What's more, Corus is now proud to be one of the largest OSOs in North America—and got there by putting patient care first.
The 50th Corus Practice
CDF Family Orthodontics is the 50th practice to join Corus and the first practice to come into the group from Pennsylvania. It is also the 25th U.S. practice in the Corus network, contributing to the span of growth across North America.
"It's a milestone achievement and so fitting to welcome the family-run CDF team as our 50th practice, which upholds our strong values of excellence, integrity, collaboration, and community," Paul says. "The practice has an outstanding reputation for caring and competence in its clinical practice, along with generous support of many charitable causes," he notes of CDF, which has two locations in Wallingford and Chesley, PA.
While hitting the 50 practice milestone is an exciting accomplishment for Corus, the journey to get here has been just as impressive, and the team continues to forge ahead. In fact, just after welcoming CDF, Braced in BC joined the network as the 51st practice!
The Unique Corus Model
The Corus network's rapid growth is remarkable, considering it launched and quickly expanded without any traditional external financing. Corus is doctor-owned and doctor-led, allowing doctors to 'buy-in' rather than 'sell out.' 
"This unique partnership model has played a key role in attracting so many practices to the network," says Nick Korhonen, Chief Financial Officer of Corus. "In other OSOs, there's often a disconnect between the financial participation of new doctors, the original doctors, and other investors," Nick explains.

"At Corus, we're all equal partners with one class of shares. Everybody owns the same company and shares in the success together. Our doctors aren't just in it for a paycheck—they're working together for their own futures and the success of the entire network."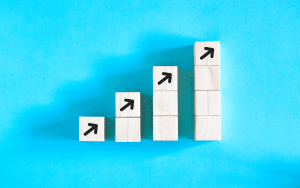 The Corus model ultimately strives for long-term greatness rather than short-term growth.
"Unlike many other OSOs, our focus is not on completing a sale every 3-5 years. We're building for the long term, and growth has to have a purpose. For Corus, the purpose is to scale so we can lead the evolution of the specialty and provide the absolute best patient experience going forward," Nick further describes the organization's vision. 
At Corus, the true bottom line is patient care.
Putting Patients First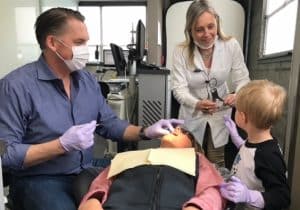 Evolving the orthodontic experience is paramount at Corus. As a result of the network's first Net Promoter Score (NPS) survey, Corus scored a rating of 83—an incredible metric for a brand new organization. Patients were asked if they'd recommend their practice to others, and the answer was a resounding 'yes.'
Corus invests in the development of innovative opportunities to deliver superior experiences to patients. The team continuously explores how technology can improve the patient journey and bring efficiencies to practices across the organization. As an expansive network, Corus is able to leverage cutting-edge technology such as AI, Ortho2 Edge, and Gaidge intelligence, to make data-driven decisions at scale. 
Doctor-partners educate the broader team on modern treatment options such as 3D printing and X-rays, DentalMonitoring, and cloud-based practice management platforms to optimize chair time and make the patient experience fluid and enjoyable. In addition, the Home Office team adds value to clinic purchasing through easy access and bulk pricing, an online purchasing portal, and fostering partnerships with Align Tech, 3M, Ormco, American Orthodontics, Henry Schein, Patterson Dental, and others.
The Home Office team and doctor-partners are more committed than ever to relentlessly pursuing the highest standards of care.
The Next Generation of Orthodontists 
Looking ahead, Corus continues to build on the solid foundation that has been put into place. One of the primary focuses moving forward will continue to be on future generations of doctors entering the specialty. This includes the Future Partner Development and Fellowship Program, which has recently led to three associates transitioning to partners in the network. 
"New graduates and associate orthodontists are a priority for us at Corus, along with learning and community supports for them to thrive," Paul explains. 
The American Association of Orthodontists (AAO) has partnered with the University of Pennsylvania Wharton School to design a specially tailored program just for orthodontists, called The Wharton-AAO Mastering the Business of Orthodontics (MBO) certificate program, and we are pleased to announce that Paul and several of our Corus team members assisted in the development of it!
"We work diligently to advance the careers of associates and new grads. They can revitalize the patient experience with a youthful approach and enthusiasm, and they tend to embrace innovation, which we encourage across the network," Paul shares.
Looking to the Future
Three years in and 50+ practices strong, Corus has proven to be a leading OSO that is here to stay. With a culture of support, encouragement, and collaboration, the path forward will be paved by highly-engaged team members who foster a sense of community.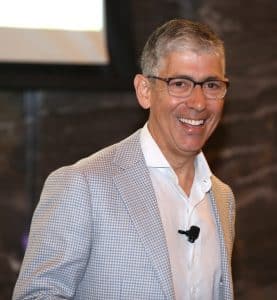 To showcase this culture, in November 2022, "Corus Connect" will mark another first for the organization—a network-wide summit that will bring together all employees across two countries, including Home Office staff, doctor-partners, and practice support team members. Over the course of four days in Phoenix, Arizona, the event will feature CE opportunities, renowned speakers, top industry sponsors, and plenty of camaraderie. 
"It's been a phenomenal three years, but I'm even more excited for all the runway we have ahead of us," Paul proudly states. "And this is only the beginning. Believe it or not, we're just getting started!"
Learn more about the Corus culture and achievements of three years on our blog.
.