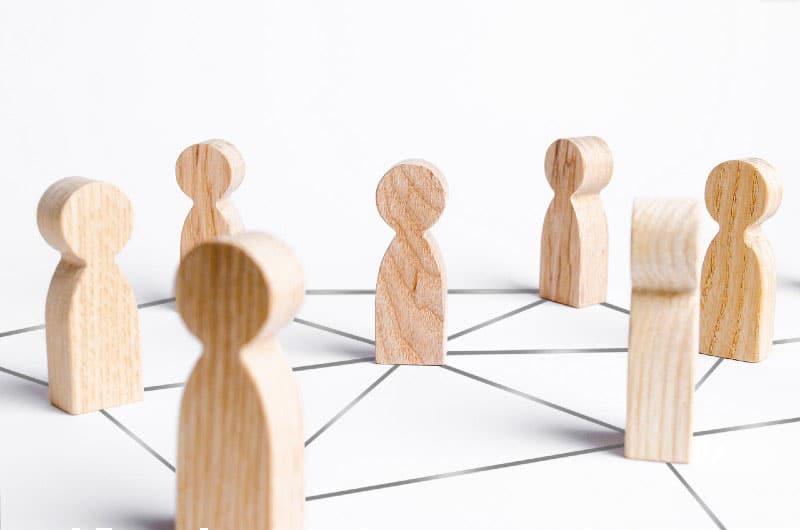 Author: Dr. Paul J. Helpard, CEO, Corus Orthodontists
A Brief Background on the Traditional Dental Support Organization
The Association of Dental Support Organizations (ADSO) defines a Dental Support Organization (DSO) as an organization that 'contracts with dental practices to provide critical business management and support, including non-clinical operations.' Support typically includes human resources, marketing, IT, payroll, capital and financing, accounting, risk management, and general practice support.
Dentistry is a popular health care profession to invest in because profit margins are high, but Most DSOs are typically non-dentist owned corporate entities. They are commonly financed and controlled by private equity investors.
The most common measure of profitability is EBITDA, which stands for Earnings Before Interest, Tax, Depreciation, and Amortization. For example, a practice generating $1 million in revenue with a 50% overhead and doctor compensation of 20% has an EBITDA of 30% or $300,000. This practice would traditionally sell from one orthodontist to another for $1 million. That value is equal to 100% of the revenue or 3.3 times the EBITDA. Typically, a DSO will pay a higher purchase price in the range of four to six times EBITDA. At five times EBITDA, our example practice would fetch $1.5 million from a DSO.
Why would a DSO pay what appears to be a 50% premium on a practice? Well, as in the case of any business consolidation, the more collective EBITDA a business has, the higher the multiple it can command when it sells. In the DSO space, multiples as high as 15 times have been applied in larger transactions. That means the premium the DSO paid for the solo practice has allowed them to triple their money on the sale of an entire entity.
Following the sale of a solo practice to a DSO, the vendor dentist remains as an associate. They commonly work on a percentage of billings in general dentistry or a day rate in orthodontics. The patient records are in the custody of a nominee dentist either at the state/provincial or national level. This arrangement allows associates to be replaced without transferring the patient records.
The Corus 'Twist'
The 'twist' in our model at Corus Orthodontists is full doctor ownership. Our shareholders are all doctors practicing in a Corus practice. Our partnership transaction is very similar to the traditional DSO sale, but instead of the full practice value exchanged in cash, there is a cash/stock split, typically 70%/30%. The partner orthodontist becomes a shareholder in Corus. There is only one class of shares which carry the same rights and obligations for all partners.
Our Corus doctors remain owners of their dental professional corporation and are the custodians of the patient records in their practice. This is an essential differentiator in our model, which preserves the patient-doctor relationship.
As Corus Orthodontists brings on more partner practices, its overall EBITDA grows as does its share value. This value of Corus is kept in the hands of the practicing orthodontist shareholders. Corus shares pay a dividend quarterly based on 50% of the net profit of Corus. Doctors can realize their gain in share value at any time through our internal trading market.
Long story short, our partners 'buy-in', they don't 'cash out' as with other DSO models.
Corus has a place for Orthodontists at all stages of their career
Our most common practice partner is a mid-career orthodontist looking for supports to alleviate their administrative burden and help them grow while maintaining high-quality care. The model was developed as an alternative approach to practice ownership in a changing world. The starting point had new or younger orthodontist in mind, and we welcome new doctors into a six-month Fellowship program at one of our senior practices. They then transition into their future practice for a twelve to eighteen-month associateship. Their pathway to partnership involves a purchase of shares in Corus equal to 30% of the revenue of their practice.
The practice 'homes' for our younger doctors are either existing Corus practices requiring an additional doctor, or the practice of a retiring orthodontist who has partnered with Corus to facilitate their transition.
The Corus Partner Difference
All Corus partner doctors have a growth mindset. As owners, they maintain leadership authority at a practice level, driving the performance of their practice and earning a variable salary dependent on their success. Additionally, Corus doctors enjoy operational efficiencies and central supports that allow them to focus on quality care. Our partners are community-minded individuals who support the communities they practice in, and contribute in a meaningful way to the enhancement of our model.
Our vibrant partnership network is a North America wide group of like-minded orthodontists who share similar values and thrive in a collaborative culture