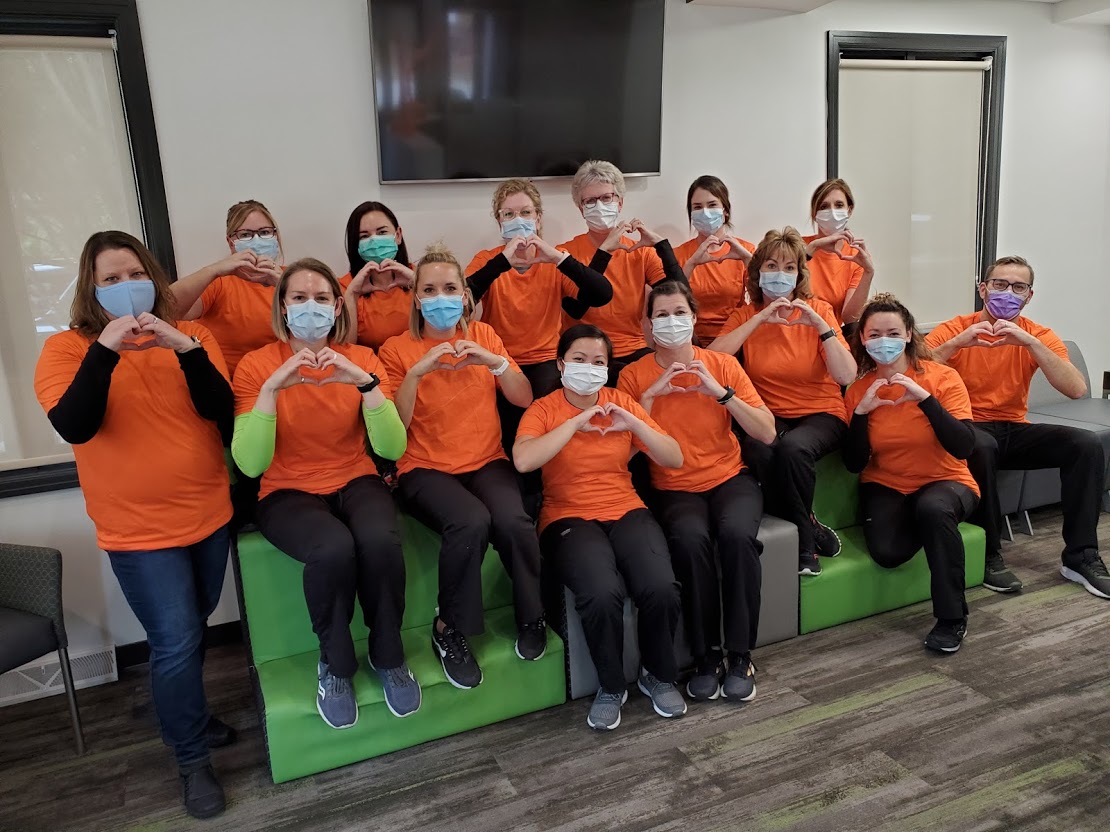 Engage Orthodontics team from Appleton, Wisconsin show their hearts.
How aggressively do you want to grow your practice? And is something blocking you from realizing those goals?
Maybe you're looking to free yourself from the HR, accounting, marketing and IT tasks involved in running your practice so you can focus more on your patients.
Maybe you need to find ways to attract new patients so you can grow more aggressively.
You might have hit a plateau on your personal or professional growth — feeling stuck with too many distractions that pull you in multiple directions.
Or more competition in the market could be threatening to take market share from you, reducing your practice's potential to increase revenue.
Whatever the reason, you know there have to be solutions. Yet most orthodontists are so busy in the day-to-day operations and patient care that there is very little time left to address ways to capitalize on business growth opportunities.
Making a change, but keeping your values
This is why, no matter the stage in your orthodontics career, you might benefit from partnering with a dental support organization (DSO). Often, doctors are curious about accessing this kind of support model, but they are hesitant to "sell out" to a DSO. As orthodontists themselves, the Corus founders understood those feelings and created a better DSO that is led on foundational values that match the needs of their doctor-partners.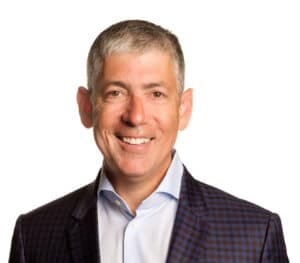 "I talk to many orthodontists who are looking to do something beneficial to the specialty, and to leave a legacy," explains Dr. Paul Helpard, CEO of Corus. "It's what I wanted to do with my own clinic, and that's how I came to partner with the other Corus founders. Doctors do not 'sell' their clinics to Corus; rather, they are becoming true partners and buying into a model where they become shareholders and valued members of the network."
By gaining support of an extended home office team in addition to a collaborative network of like-minded orthodontic peers, our partners can instantly share best practices and access tools to develop their team — all harder to come by when compared to operating a practice independently.
"Buying in" to a new DSO model that is a true partnership
Concerned with the existing DSO model, Dr. Paul Helpard led a group of orthodontists to create Corus Orthodontists — an alternative partnership network. Rather than "selling out," its members wanted to "buy in" and build a partnership model focused on maintaining their clinical autonomy while sharing in the ongoing financial success of their practices.
"The model has resonated within our orthodontic community. I speak to fellow doctors every day who are compelled to consider joining because they get to continue practicing, while also being able to continue as an investor and an owner of something bigger," Paul explains.
Corus is now one of the fastest-growing orthodontist partnership networks in North America, with over 50 partners and over 40 practices. Owned and operated by doctor-partners, Corus aims to empower orthodontists at all career stages to maximize their personal and professional potential while improving the quality of patient care.
The power of this partnership model was demonstrated during the onset of the COVID-19 pandemic. Corus doctors and team members worked together to make the transition to virtual patient care, create new protocols and share best practices. They were also able to source PPE as a group, giving them buying power and faster delivery. And they were able to maintain compensation for their team members with no layoffs.
Orthodontists partner with Corus through a cash + stock transaction, become shareholders in the company, and start participating in equity growth with Corus from day one.
How does the Corus Partnership Model work?
The financial benefits and professional growth potential from a partnership with Corus are immediate and ongoing:
Orthodontists partner with Corus through a cash + stock transaction, become shareholders in the company, and start participating in equity growth with Corus from day one.
Orthodontists then gain access to business management and operational support related to the ongoing management of their practice. These supports include clinical operations, marketing, HR, accounting, IT, team training and development, and transition planning.
New and younger doctors are welcomed to Corus on their path to becoming future partners and shareholders, receiving ongoing mentorship. Likewise, established doctors receive thoughtful support through transition planning. Corus is truly for doctors at every career stage.
As Corus grows through partnerships, its earnings grow as well, driving increased share value and superior long-term financial outcomes for all partner shareholders.
There are also advantages for team members who work in your practice. The entire team will be supported through our Corus home office, including HR, operations, marketing, accounting and financial support, and access to preferred vendor programs and pricing. In addition, Corus offers training and development programs so you and your team will be able to continue to progress in your professional paths.
"Corus is an entirely orthodontic-centered group, and that is a big plus for orthodontists looking at different DSOs," explains Adam Pollack, the Director of Orthodontic Partnerships at Corus. "Our entire team at home office, as well as senior leadership and the board of directors all know and understand the orthodontic industry, including the unique challenges doctors face in running the business side. We're all trying to do good by orthodontists, and that is a major difference in our values."
Added benefits include strategic support for new patient demand and treatment planning — And patients will benefit from access to the latest technologies and innovations.
Partnerships for every career stage, according to Dr. Paul Helpard, CEO of Corus
Recent graduates or younger orthodontists
Collaborate with top orthodontists and receive ongoing mentorship.
Then take advantage of equity buy-in to become a shareholder partner.
"Young grads are coming out of university with more debt than ever before, unable to start their own business when facing the high valuations of current practices. At Corus, we developed a better formula that allows new orthodontists to gain the stability of a home practice, shareholder status and a path to long-term growth. It's the simplest way to own a practice."
Mid-career orthodontists
Enhance your specialty and develop your team
Gain administrative support and strengthen your profitability
Run your business by your values, while gaining encouragement and support from your new orthodontic network
"The support system is incredible in our network. For one, you've essentially got all the consultants you could ever imagine on speed dial — and you don't have to pay for that! Or if a $200,000 x-ray machine suddenly fails, you now don't have to worry about going into further debt to get it fixed. It's all taken care of."
Retiring orthodontists
Leave your legacy in trusted hands with strong practice profitability
Remain a pillar in the community
Participate in mentorship and succession planning
"For many orthodontists who have built a wonderful career, it's not just about the money anymore. It's about leaving something behind that keeps the patient first and looks after the specialty. This includes looking after the young orthodontists who are just entering, because otherwise they will all end up as employees similar to what happened with pharmacists."
What stays the same — and what changes
A lot of the things that are working well for you will stay the same. You'll continue to lead your practice and make onboarding decisions with full HR support from the Corus home office. You'll also continue to use the equipment and supplies that work best for you. And you'll still be responsible for the growth of your practice, using your local brand and community programming, but with Corus marketing support to back you up.
"Your team members will receive the same pay and hours of work, and will continue with the day-to-day decisions of running the business. They'll also continue to report to you, which many orthodontists tell us can be reassuring for their teams," Adam continues. "As part of a Corus partner practice, your staff will be employed by Corus, paid by Corus and are immediately eligible for the Corus benefits program."
You'll receive variable-based compensation as a shareholder of Corus, and you and your immediate family will be eligible to participate in the Corus benefits program. You'll actively participate in strategic planning with Corus stakeholders and have access to centralized support such as HR, marketing, operations and IT, as well as opportunities for training, connection and collaboration across the Corus network.