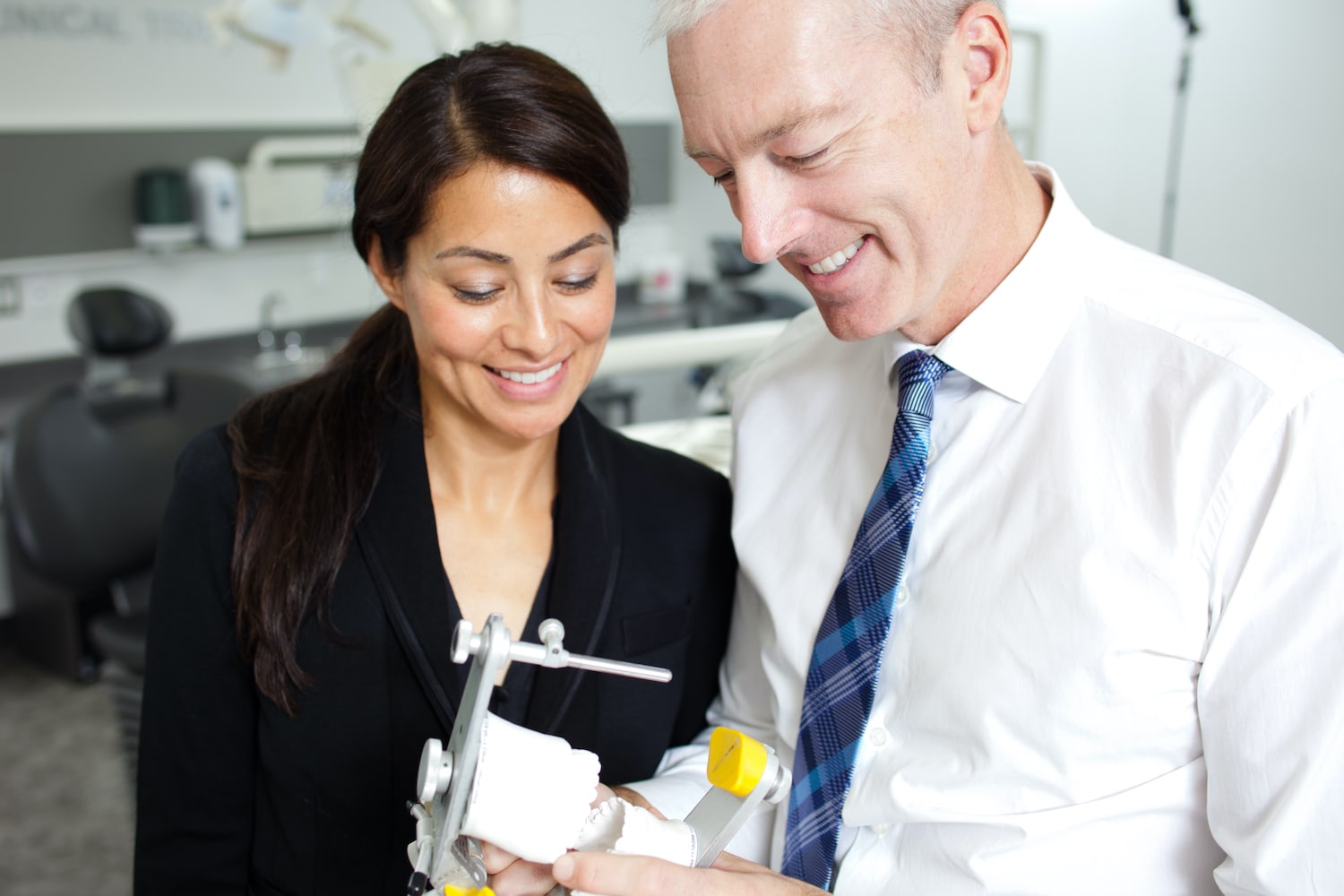 By: Dr. Francine Lo and Dr. Robert Elliott, Lo Elliott Orthodontics
---
Why did we join Corus? In a nutshell: preservation.
This ties into the preservation of all the good things that our profession stands for: the intellectual stimulation, the never-ending learning, the incredible lifestyle it affords us, the freedom, the fulfillment, and most importantly, the people.
Our decision to join Corus was also based on our desire to continue this good through to the end of our careers — and into the next generation.
Francine's thoughts (Mid-career Orthodontist)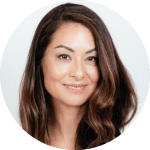 Along with my husband and orthodontic partner, Robert Elliott, we run our practice, Lo Elliott Orthodontics, in my hometown of Prince George, B.C. In fact, our practice has been part of my family for 40 years, so the community is a big part of our lives.
Growing up with an orthodontist father, I witnessed how he continually strived to be better by advancing his education, believing in his staff to accomplish goals, asking for help through consultants like Hummingbird Associates and making the necessary changes to become better at his specialty. Even after he retired, I watched him, with all his integrity and perseverance, start two new practices — just because he could.
Being surrounded by this environment from a young age influenced everything about me and my journey to become a part of this specialty. And now, after 24 years as an orthodontist, in a practice that's been in my hometown community for four decades, there's a huge responsibility that I have on my shoulders. But I also want to have this responsibility — to ensure a legacy that my father, Robert and I have worked so hard to maintain.
Our son is now in dental school himself, and we're hoping that the third generation of our family will take over the business. This makes us think quite differently about the future, and what we want to achieve as part of our lasting legacy!
On a personal level, our 'why' for joining Corus is centered around taking great care of people and going the extra mile for them. We have the privilege of working with wonderful people day in and out and have the ability to make their day special through kindness, compassion and understanding. We are successful because of this focus on people.
Robert's thoughts (Mid-career Orthodontist)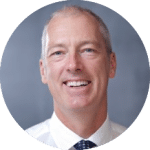 Our decision to join Corus was also heavily influenced by our good friend and respected colleague, Dr. Paul Helpard, the CEO of Corus. He rightly explained how the partnership would provide a method to both capitalize on the value of our own practice and participate in the preservation of our specialty. This resonated with our career and business aspirations, but also with my individual goals.
I have been particularly pleased with the like-mindedness of all Corus partners in these aims, and that Corus holds the same set of values as a people-first organization. It is reassuring to be part of a network that holds the same beliefs.
Joining Corus has spurred a refocus and commitment to our practice. It has provided us with a succession strategy so that we can pass our practice on to our son while preserving our reputation amongst our staff and community. There exists no equal to the Corus model.
A better future forward
Preservation, therefore, ties into every area of our personal and professional lives.
The reason why we chose to join Corus is to preserve all the goodness of our specialty and to continue to prioritize our people and our community. This is what we want — for our family's legacy, to motivate us for the remainder of our careers as orthodontists, and to pass the torch on to our son one day, knowing that this is still and always will be the best profession in the world.
Meet husband and wife team Dr. Francine Lo and Dr. Robert Elliott:
A family business with deep roots in the community, the Lo Elliott legacy began in 1965, when the late Dr. Frank Lo founded The Lakewood Dental Group in Prince George, B.C. He practiced as a general dentist until 1979, when he decided to pursue his accreditation as a Certified Specialist in Orthodontics. He founded his orthodontic practice in 1981, and was joined by Dr. Robert Elliott in 1993, and his daughter, Dr. Francine Lo, four years later.
Today, husband and wife team Dr. Francine Lo and Dr. Elliott continue the family legacy started by Dr. Frank Lo, becoming part of the founding group of doctors at Corus in 2019. Today, Lo Elliott is one of the top orthodontic practices in B.C. and a sought-after destination for advanced smile correction and treatment.
Born and raised in Prince George, Dr. Lo received her Undergraduate Degree and Degree in Dentistry from the University of Western Ontario. After practicing as a general dentist for three years, she attended the University of Washington, where she received her Masters' Degree in Orthodontics.
Dr. Elliott grew up in Bowmanville, Ont., and attended Queen's University in Kingston where he received his Undergraduate Degree. He later received his Degree in Dentistry from the University of Western Ontario. After two years of practice, Dr. Elliott returned to school to pursue his Graduate Orthodontic Degree.
Dr. Lo is an avid skier and enjoys weightlifting, mountain biking and wakesurfing, while Dr. Elliott enjoys skiing and cycling—and both enjoy spending time with their two boys, Max and Cy.
To learn more about a partnership with Corus, connect with us today.