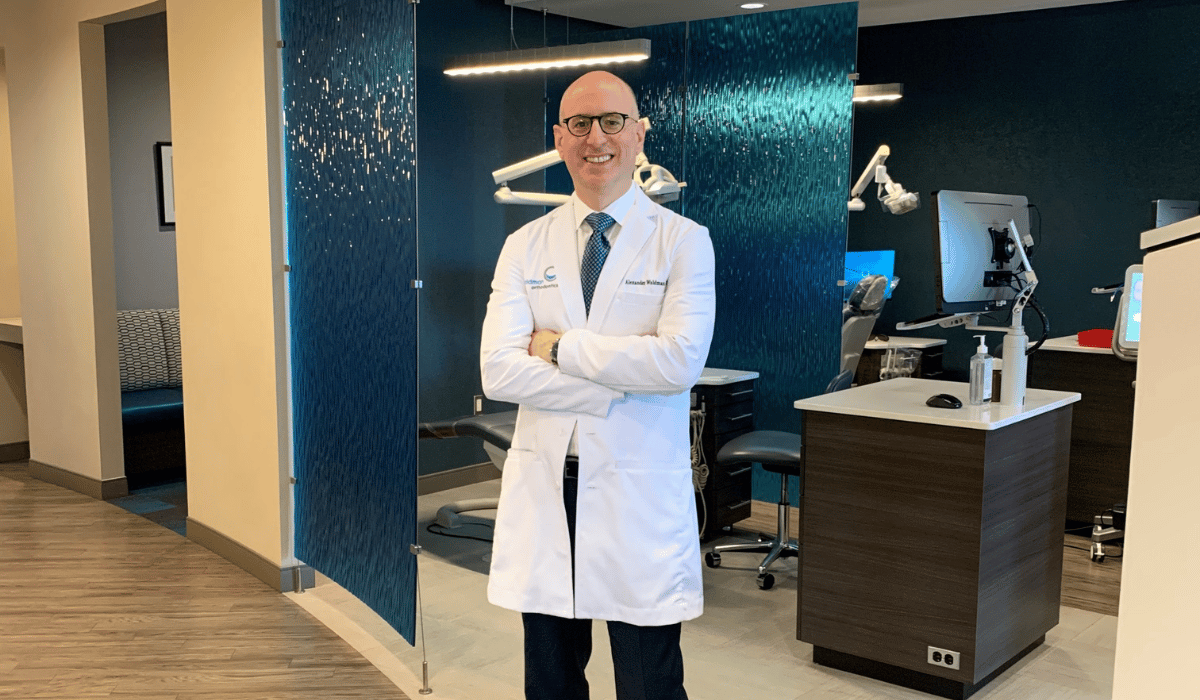 Dr. Alexander Waldman and his team from Waldman Orthodontics have joined Corus Orthodontists' growing North American partnership network. Waldman Orthodontics, based in Beverly Hills, California, is famous for helping patients debut their perfect smiles as one of the top 1% of Invisalign providers globally.
Waldman Orthodontics has been in business for nearly two decades and is a leader in providing cutting-edge treatment modalities. The office is equipped with a full digital workflow, including 3D printing to make in-house appliances and aligners. The team was also an early adopter of virtual consultations and remote patient monitoring.
Always looking toward the future of the profession, Dr. Waldman decided to join this partnership to grow his practice further and allow him more time to focus on the things he loves best about his career – patient care and elevating the expertise of his colleagues through teaching and mentorship.
"I discovered Corus, and realized it was exactly what I was looking for: an organization that was started by an orthodontist and that truly cares for the orthodontic specialty as much as I do," said Dr. Waldman. "Corus is completely aligned with my goals of delivering quality patient care and elevating and strengthening our staff."
"Alex and his team are true visionaries in the orthodontics space," said Dr. Paul Helpard, CEO, Corus Orthodontists. "Alex recognizes today's reality with increasing competition, orthodontic innovation, a more digitally savvy patient base, and more demand for expert level specialty care.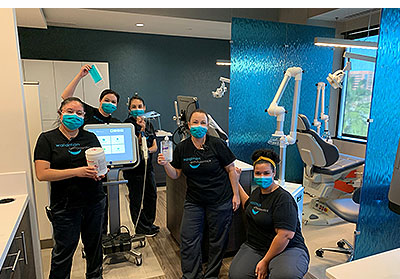 Corus will help Waldman Orthodontics with the supports it needs to grow, and we'll benefit just as much by having Alex as part of our team so that Corus can continue to deliver industry thought leadership and expertise."
"The opportunity to collaborate and partner with this outstanding network of practices allows us to look to the future with confidence and excitement," said Waldman. "Corus provides an excellent structure for optimal practice management that will position us to continue to innovate and excel as a specialty orthodontic practice."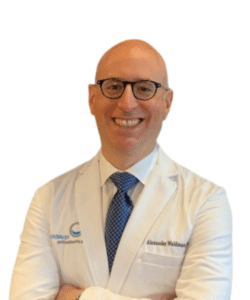 Meet Dr. Alexander Waldman
Dr. Alexander Waldman is a Diplomate of the American Board of Orthodontics and a triple Ivy League trained orthodontist. He received his undergraduate and dental degrees from the University of Pennsylvania, where he graduated with honors and was inducted into the National Dental Honor Society, Omicron Kappa Upsilon. He also received the National Board Achievement Award.
Dr. Waldman completed his fellowship in orthodontics at Harvard University and received the esteemed Joseph L. Henry Award for Excellence in Clinical and Research Training, awarded to the top graduate student amongst all dental specialties. At Harvard, Dr. Waldman also received a Master of Medical Sciences degree and studied the effect of collagen mutations on temporomandibular joint degeneration, establishing an innovative research model that has led to many other studies and sparked the development of Dr. Waldman's expertise in clinical management of jaw disorders and complex bite issues. Dr. Waldman was also recognized for his abilities to care for a wide range of children and adults with awards from the Society of Dentistry for Persons with Disabilities and the American Society of Geriatric Dentistry.