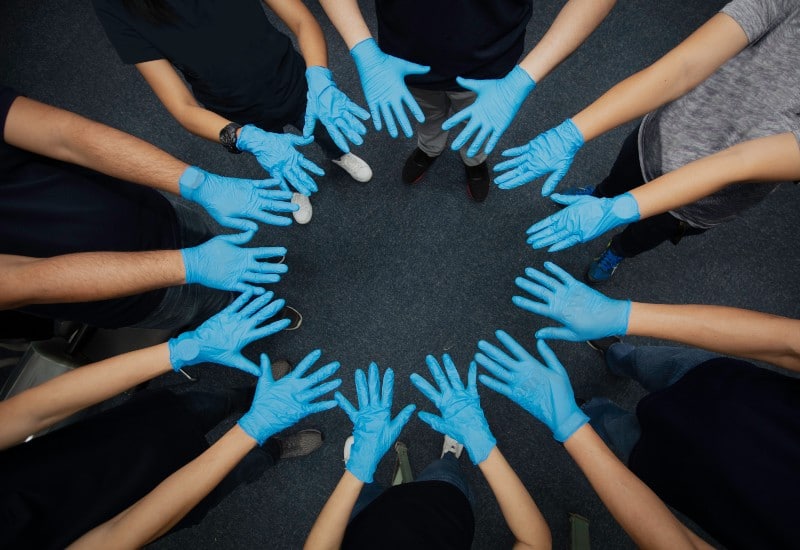 Dr. Paul J. Helpard, CEO, Corus Orthodontists
Albert Einstein once wrote that 'in the midst of every crisis lies great opportunity,' and during the COVID-19 pandemic period, we've experienced that lesson firsthand at Corus.
Closing a business six months after inception for an extended period would not be a strategy recommended in any MBA program. However, the process provided Corus an opportunity to cement our company values and strengthen our culture. It was a time for our partner doctors and team members to work together in a way that would not have been possible through the ordinary course of business.
An essential component of our partnership model is the Doctor Advisory Committee. Its purpose is to support our management team in the development and evolution of our business model. Every doctor partner can participate as a member of one of three subcommittees.
Doctor Supports and Clinical Procedures

Practice Operations and Administrative Procedures

Culture and Communications
Typically, each subcommittee chair is tasked quarterly with several projects. These projects are identified by the Doctor Advisory Committee to provide the building blocks necessary to develop our platform. Doctors and team members are given leadership roles within the subcommittees to prepare them for executive positions in the organization. We expect that our future doctor director replacements will come from those demonstrating strong leadership and commitment in their committee performance.
When COVID-19 hit, and our clinics closed, we utilized the Doctor Advisory Committee structure to operationalize our doctors and team members and create responses to the challenges our organization faced. This approach meant that no single doctor had to plan for all details of their practice survival.
Dr. Warren Cohen led the Doctor Supports subcommittee in developing the tools and processes for managing our patients remotely. His team also created our return to work plan in advance of all dental regulatory authorities. We were able to quickly adapt their work to all our jurisdictions as specific guidelines were released. This process allowed us to start seeing patients early and gave our team members high confidence in clinic safety.
Dr. Lesley Williams chairs our Practice Operations subcommittee. This team created all the administrative changes necessary to operate while closed and upon return to work. Dr. Williams convened several ad-hoc committees. They served to bring together our clinic financial managers to keep the CFO up to date on financial stress testing. Additionally, they worked with our Directors of Operations; and People and Culture, keeping them up to date on activities and soliciting their feedback about team sentiment.
Dr. Anil Idiculla is at the helm of the Culture and Communications subcommittee. He and his group created templates for all our internal/external messaging, which was a crucial function at a time of heightened sensitivities. They spearheaded the Corus Blog to share our thoughts and efforts with the industry. Anil also led a social media ad hoc committee in creating several unique campaigns that could be customized by individual practices.
Our Committee chairs also worked closely with the executive team through daily emergency task force meetings. This approach allowed for responsive agility amidst the ongoing changes created by the closure period. We held weekly stakeholder calls during our shut down to keep doctors informed of subcommittee activities and the actions of the executive team. Communication and transparency proved crucial in bringing stability to the Corus network.
The Covid-19 pandemic will be an important moment in our story. Our collective response made clear the advantage of the partnership. We are exiting the crisis stronger than when we began, and our model continues to evolve.