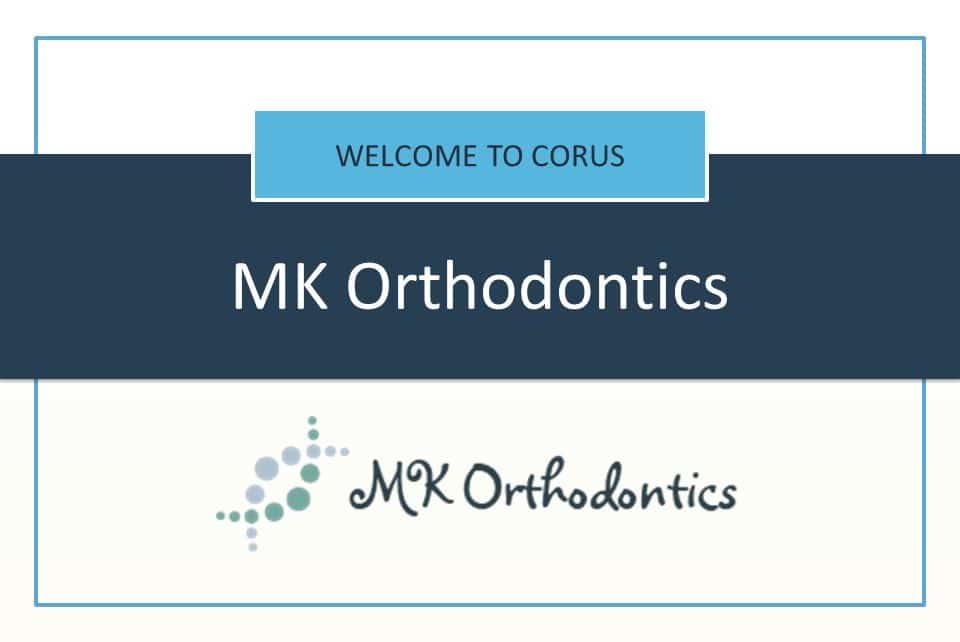 Meet Dr. Michal Kleinlerer, founder of MK Orthodontics and the newest partner to join Corus Orthodontists!
MK Orthodontics has been operating since 2008 and has clinics in the Greater Augusta area as well as Waterville, Maine. Offering the latest in leading-edge orthodontic technology, they're dedicated to giving patients beautiful and healthy smiles while providing them with the highest quality of care.
At MK Orthodontics, patients receive unparalleled care and attention in a comfortable and warm environment. Dr. Kleinlerer and her team of 10 focus on treating each patient like the very special person they are throughout their orthodontic experience. As Dr. Kleinlerer explains, "Teeth are secondary. Most orthodontists can straighten teeth—how we deliver care is what makes us different. This is what makes us successful."
While Dr. Kleinlerer had plenty of experience running successful practices, she reached a point in her career where she was looking for more work-life balance and more time to focus on her patients. She had looked into several opportunities to join Dental Service Organizations (DSOs) but felt that they didn't match her patient-centered values.
During that time, a fellow orthodontist and trusted friend was in the process of partnering with Corus and had shared her own positive experience. This encouraged Dr. Kleinlerer to meet with Dr. Paul Helpard, CEO of Corus Orthodontists.
"Everything Paul said really resonated with me. Our conversation felt a lot more comfortable. It didn't feel like I was trying to be sold," Dr. Kleinlerer says.
She realized that having the support of a partnership network like Corus and being able to collaborate with other growth-oriented orthodontists would benefit her practice. "It's nice to know that I can take my practice to the next level with this group and have their support behind me," shares Dr. Kleinlerer. "It's a really good opportunity to turn to people I trust and admire. So far, I've already had some great interactions and advice that have helped me immensely! It's already been amazing in such a short period of time."
"We're very excited to welcome Michal and her team to the Corus network," says Dr. Paul Helpard, CEO, Corus Orthodontists. "Michal is a skilled orthodontist who's passionate about our specialty and helping her patients. She's been very successful in building engaged teams and patient-centered practices. We're looking forward to helping her reach her personal and professional goals, and we're confident she's also going to have a lot to contribute to the network."
Dr. Kleinlerer feels confident about the future, knowing she'll have the support she needs to find the right person when it comes time to transition her practice down the road.
"Looking at where the industry is headed—I wanted to stay ahead of the curve. I wanted to continue to build my practice in a way that I was proud of. I also wanted to make sure that I joined a group that I was honored to be part of."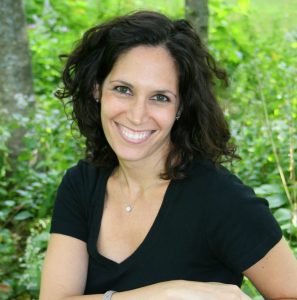 Meet Dr. Michal Kleinlerer
Dr. Michal Kleinlerer is a Board-certified orthodontist with practices in Augusta and Waterville, ME. She graduated from Harvard University, where she received both her Doctorate of Dental Medicine and Masters of Science, as well as her Certificate in Orthodontics.
Dr. Kleinlerer is passionate about learning and staying current in orthodontic theory and practice through continuing education. Throughout the year, she participates in meetings and seminars through the American Association of Orthodontists and the Northeastern Society of Orthodontists. She's a proud member of several professional affiliations and the NewConn Orthodontic Study Club.