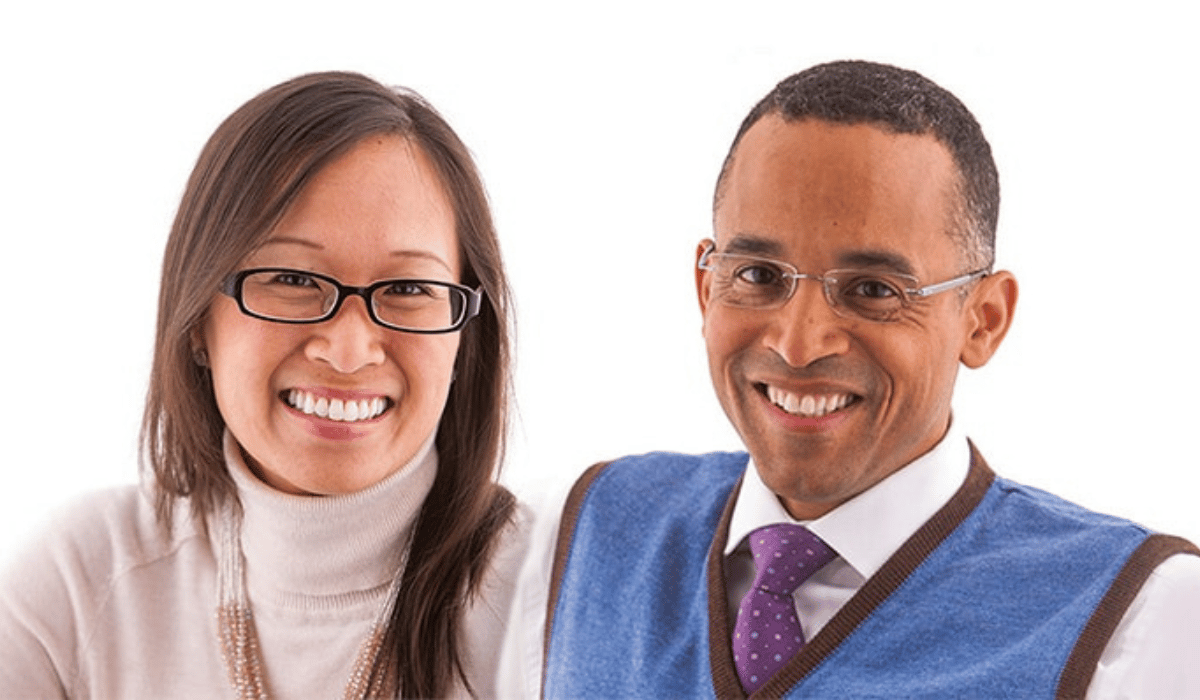 By: Dr. Anthony Mair & Dr. Sharon Nguyen, STO Orthodontists
Our orthodontic practice consists of two partner doctors in different career phases. Here's why joining the collaborative network of Corus Orthodontists made sense for both of us.
Anthony's Thoughts: (Later stage career Orthodontist)
I have been around long enough to clearly remember the first wave of Orthodontic Dental Service Organizations (DSO) in the mid to late 1990s. While that wave crested early and ultimately failed to gain traction, I saw it as eroding into our traditional model. Back then I dedicated myself toward building a practice that would be the most attractive to a consolidator in the event of a second (unstoppable) wave of DSOs. As the practice grew and I eventually took on a partner, those concerns receded. But eventually we were forced to once again confront the DSO issue when corporate and large group practices set up in our backyard.
I am very grateful to Dr. Paul Helpard for creating the Corus model as a "third option" for orthodontists: an attractive middle ground between continuing as a solo practice or selling outright to a DSO. This model keeps control of patient care in the hands of the doctors while also allowing us to participate in the potential of consolidation that other models keep exclusively in the hands of private equity. As an educator, I love that the Corus model is built with a path to equity for the next generation of doctors as one of its founding principles.
Anyone who knows me well knows that I am obsessed with efficiency. I am very excited by the prospect of data-driven treatment planning decisions. These should lead to more predictable and optimal patient outcomes with the least amount of patient resource commitment. Being able to establish this approach across North America will be truly transformative. The Corus model also allows us to improve efficiency on so many other fronts: group buying power, sharing best practices, pooled operational, marketing and financial services, to name a few. The power of our collective energies got an early and unexpected test during the recent COVID-19 lockdown. I was truly happy to be sharing my plight with such an amazing group of doctors and management executives. Our collective efforts kept us calm and organized. As a result, we were all extremely prepared for reopening.
Sharon's Thoughts: (Mid-career Orthodontist)
I have been an orthodontist for a decade now and look forward to about another decade or two of practice. The decision to join Corus was based on the long-term merits clearly outweighing potential disadvantages. With all change comes uncertainty and risk, but ultimately, I realized that having one partner is nice whereas having multiple partners is amazing.
It's true that there is an adjustment period to working with a broader team on how to evolve the practice, but it's exciting at the same time. We have the advantage of expert advice and recommendations on running the business when we need it. This allows for more time to do what we love most: focusing on patients and relationships.
When a question arises, we now have the support of an entire network of solid, high achieving partners and management team who offer input and share resources or leads.
Consolidation in dentistry and orthodontics is an inevitable outcome, in our opinion, as our industry moves in the same direction as pharmacies, optometry, funeral services, and banks/insurance companies. Joining Corus means that the next generation of orthodontists can be a partner in the entire network, and reap the benefits of being a co-owner of the larger company rather than only their practice location. More specifically, becoming a Corus partner offers the next generation of orthodontists reduced stress compared to solo ownership, greater financial reward than an associateship, and the collegiality of having more partners and, in time, friends.
Our Thoughts:
This is an exciting time of change for the business of orthodontics. The model of the solo private practitioner is being gradually replaced by newer data driven models. But not all of these new models have the preservation of the doctor-patient relationship and quality patient care at their core. We joined Corus because we believe it is the best way forward. There is no going back to the old days. With Corus we can go forward into the age of "Corporate Orthodontics" with our heads held high, knowing that we are helping to shape and protect our specialty and the future looks bright for patient care, employee well being, and doctor peace of mind.
If you would like to learn more about Corus Orthodontists, please connect with us to learn more about making our specialty better by working together.