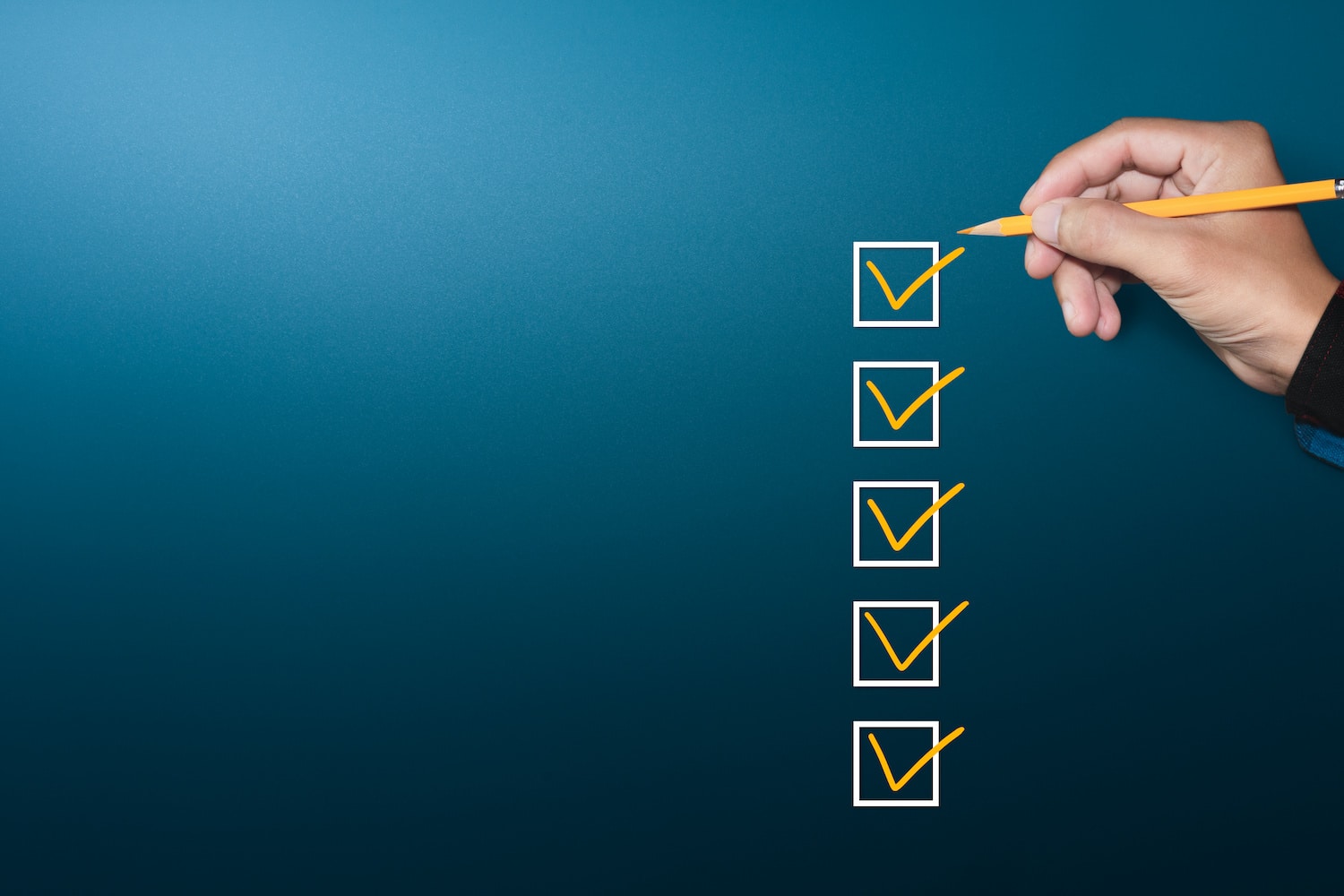 How doctors can find the right orthodontics partnership with Corus.
As the new kid on the OSO block, Corus has found immediate success — growing rapidly by offering plenty of support and benefits to our doctor-partners. We are so proud of what our entire network has achieved together. But if you're considering a potential partnership, how do you know if Corus would be the right fit for you — and vice-versa?
When you join Corus, supports are tailored to your practice — there's no one-size-fits-all solution. Yes, you instantly gain access to some of the top talent in the specialty and to centralized resources with a supportive structure for sharing. We also have Corus-wide vendor contracts and platforms to reduce operational costs, identify practice improvement opportunities and establish a network structure for ongoing sharing of best practices.
This sounds great to most doctors, but we encourage our potential partners to assess whether the vision of their business matches ours, so that you can achieve the goals in your personal career journey.
Who joins Corus?
We take a rigorous approach to finding the right partners, and our doctor-partners are generally considered quite progressive with growth mindsets. In particular, we look for orthodontists who share our values and want to continue to shape a bright future for our specialty.
Here are the values we are committed to upholding across the organization:
Supporting each other: Lifting each other up and helping each other thrive.
Pushing for greatness: Constantly improving and striving for higher levels of achievement and success.
Doing the right thing: Acting with integrity and never, ever compromising on quality care.
Being open and transparent: Sharing, speaking candidly, and being honest with one another.
Building community: Maintaining strong connections between our teammates, our patients, and the communities we serve.
Checklist: Are you the right fit for the Corus network?
If you check off most, if not all of these boxes below, you're likely a great candidate for partnership:
❏ I want to be part of something bigger and share in the success of the network.
We believe that those who go together, go further. Together, we lift each other up and are constantly learning from each other, solving challenges, identifying opportunities and improving all aspects of our practices. Collaboration is the lifeblood of the Corus model, and all doctor-partners instantly gain a network of trustworthy and reliable connections they can call upon.
You benefit in the growth of your practice and the entire network. Orthodontists partner with us through a cash + stock transaction, which means you become a shareholder in the company. As Corus adds more partnerships to the network, its earnings grow as well. Increased share value and financials, therefore, benefit everyone!
❏ I care deeply about putting my patients first and want to stay at the forefront of my craft.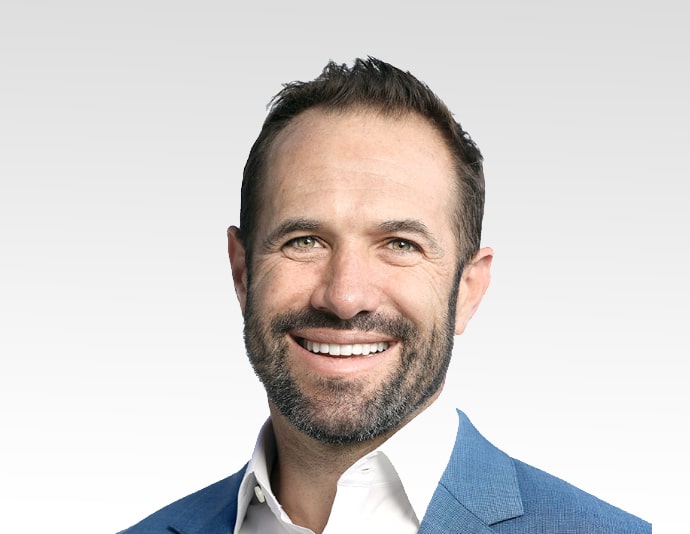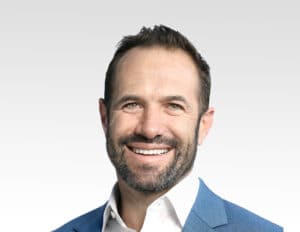 "I speak with many doctors who are looking for ways to get some of the weight off their shoulders," says Adam Pollack, Director of Orthodontic Partnerships at Corus. "They want to focus more on patient care, and be able to continue with their own learning and development in orthodontics."
Corus partners pride themselves on delivering exceptional patient care, even while growing practices. For Corus doctor-partners, it is about leaving something behind that keeps the patient first and looks after the specialty, along with the young doctors who are entering into their careers.
"If you look after your patients first, the business growth will come, the money will come, and you will be contributing positively to your specialty. That is the right thing to do, and it's what we stand behind as part of our values," explains Dr. Paul Helpard, CEO of Corus.
❏ I have a growth mindset.
All of our doctor-partners are interested in growth — in their revenue, profits, teams and professional development. We look for this in our business development process, as we believe that our partnerships will be stronger when we align on this same vision. And at the same time, maintaining a connection to their community is vitally important.
❏ I am passionate about preserving and growing the vitality of my community practice.
Dr. John Pavlo was raised and educated in the same town in Massachusetts (Peabody) where he currently has one of his practices. It was important to him to work and serve in the community in which he has deep roots. Over the years, he has established a good rapport with fellow orthodontists and has built an outstanding reputation in his community.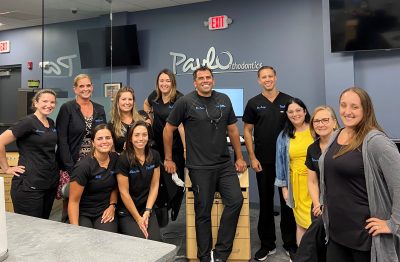 "My brand and my name are really important. My family has been in this community for over 140 years. Our legacy is important to me," shares Dr. Pavlo. "If I've built something great, I want to make sure it continues on when I eventually decide to retire. I feel confident that with Corus, it will be."
❏ I want to improve my business finances and optimize my performance.
"I spoke with an orthodontist later in his career who said his father always told him, 'Look after your patients and the money will look after itself'," Dr. Helpard recounts. "And while I completely agree with that statement, I later realized that you can't just let the money come in, you have to manage the money when it arrives — otherwise, it can be spent just as quickly."
This is why a deeper dive into the finances of a practice is a critical part of the discussion when joining, and through the discovery process, doctors can even get financial tips to help them in their business. Whether they join now, in the future, or decide it's not for them, the support from the Corus financial team can be invaluable.
For younger doctors in particular, this can help them advance quicker.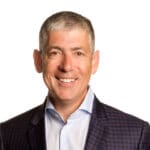 "Managing money took effort, and paying off university debt was the biggest obstacle to enjoying the financial fruits of my labour," he continues. "This is where our Corus model can make an incredible difference in the financial health and potential for younger doctors who can leapfrog past their peers who won't have the same financial and administrative support."
❏ I want to actively share best practices and learn from my peers.
One of Corus' core values is "being open and transparent," which includes sharing, speaking candidly, and being honest with one another. Our doctor-partners and their teams quickly realize that everyone is here to help each other, and a colleague in another clinic or at home office is just a call, email or text away — ready to help.
Corus coordinates ongoing activities to encourage sharing ideas including monthly doctor calls, Corus College continuing education events (sharing treatment protocols and more), monthly practice manager meetings, marketing forums and scorecard meetings. In addition, five doctor-led subcommittees facilitate additional sharing which can help practices build upon each other's best practices.
❏ I want admin support so I can focus on practice leadership.
Our objective is to reduce your administrative burden and help you improve internal processes so you can focus more on your patients. This includes centralized administration of accounting, finance, marketing, HR, operations and key vendor contracts with improved pricing on the clinical supplies you currently use, along with an internal consulting team that supports you and your team to achieve your practice goals.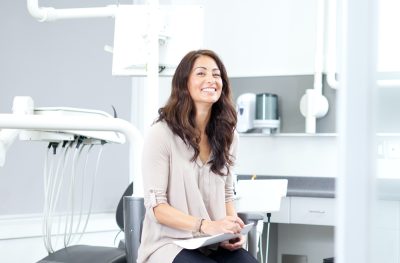 ❏ I want to leave a legacy, and ensure my team has a strong future.
"The reason why we chose to join Corus is to preserve all the goodness of our specialty and to continue to prioritize our people and our community," explains Dr. Francine Lo of Lo Elliott Orthodontics in Prince George, B.C. "This is what I want — for my father's legacy, to motivate me for the remainder of my own career as an orthodontist and to pass the torch on to my son one day, knowing that this is still and always will be the best profession in the world."
"There exists no equal to the Corus model."
❏ I want to help train and nurture the next generation of orthodontic leaders.
We look for doctors who are actively teaching and like to work with the next generation of orthodontists. In fact, Corus will be launching a new fellowship program to help new associates develop their skills further and connect with top doctors. The mentorship and opportunity Corus provides new associates is unparalleled. In our view, the entire community thrives when each individual within it thrives.
To learn more about partnership opportunities and how your practice could fit into the Corus network, please reach out. We'd be happy to discuss the potential fit of your business, and can answer any questions you may have.