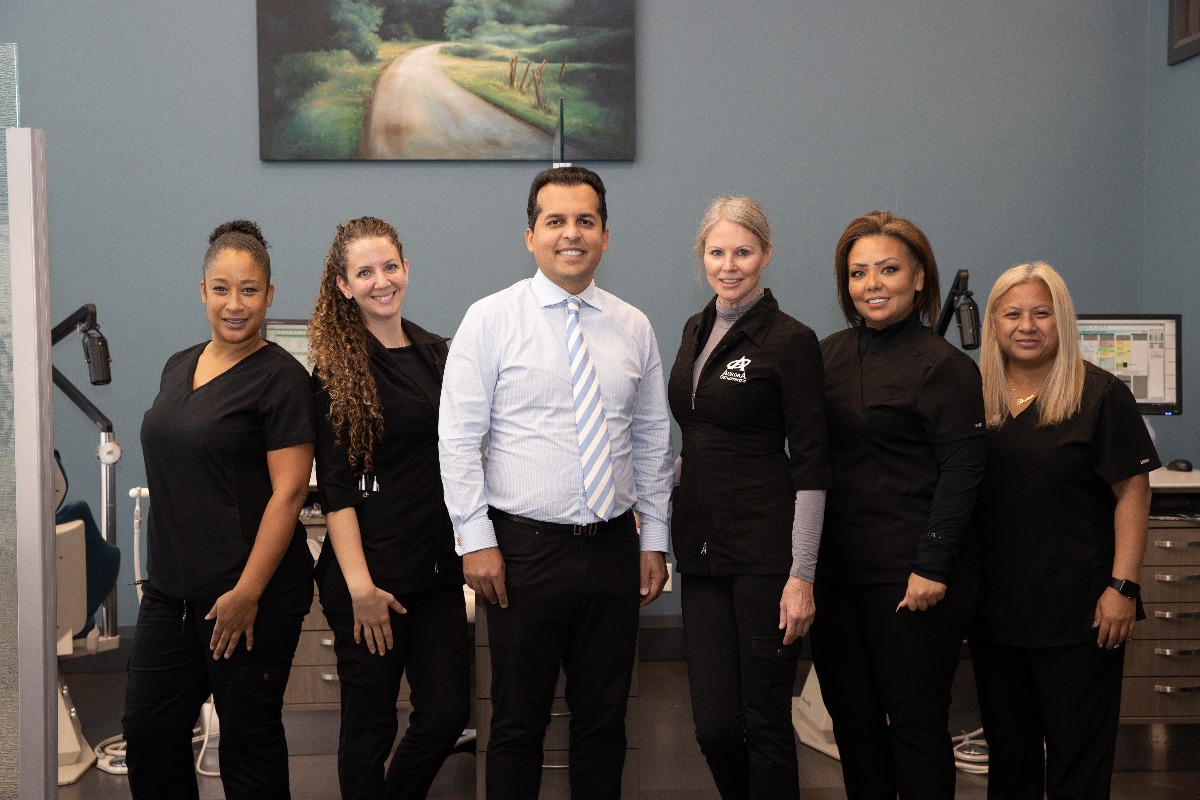 Aurora Orthodontics, located in Aurora, Ontario, is the latest Canadian partner to join the Corus Orthodontists network. This partnership marks Corus' 19th practice in Canada and 30th in North America.
Dr. Ali Shojaei started Aurora Orthodontics in 2006 and took a hands-on approach to building his successful practice. Today, he leads a talented team of five full-time staff, and they have helped over 5,000 patients receive beautiful, new smiles by focusing on using the most up-to-date technology and providing the highest quality of care.
With the intention to practice for another 20 years, Dr. Shojaei wasn't thinking of selling his practice. He liked having the ability to run his practice his own way, which is why he never had any interest in opportunities from other Dental Service Organizations (DSOs) or other orthodontists who approached him.
But being introduced to Corus—a partnership model where he would be buying in and reaping the benefits that came with shared ownership—was a different story.
"What I loved about Corus was that I am able to have the autonomy to practice orthodontics as I like. In addition, I am able to become a true partner and own shares in the corporation. This allows me to continue to own my practice, compared to selling it and becoming an associate," Dr. Shojaei explains.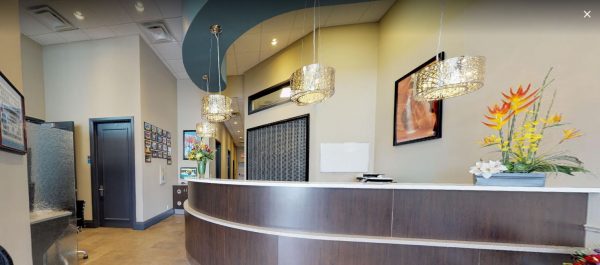 He had spoken to some of Corus' founding partners, including the CEO, Dr. Paul Helpard, and believed in the vision and potential of the network. In Corus, Dr. Shojaei found the security he was looking for when it came to his future and appreciated that he could still preserve his practice's patient-centred approach.
"The quality of treatment for my patients is extremely important to me. Quality can be diluted if you don't have the ability to manage patient care the way you want," he says. "I feel very confident in Corus' model and still having a good degree of autonomy. And, I know my staff, my patients and my community will continue to be well taken care of."
"We're excited to have Ali and his team on board," says Dr. Paul Helpard, CEO, Corus Orthodontists. "He sets the bar high where patient care is concerned and is completely aligned with our core values, and I know he'll be a great addition to the network."
For Dr. Shojaei, it's the sanctity of the doctor-patient relationship, which he and other Corus partners value so much, that he'd like to see persevere as the orthodontic profession evolves. He sees the Corus model as helping shape the future and create ownership opportunities for up-and-coming orthodontists who struggle starting out on their own.
"If I can do something to advance the profession, I want recent grads to have the privileges that I had—to treat patients as you wish," shares Dr. Shojaei. "I am so excited about Corus because I feel it will allow doctors to stay competitive, provide high-quality patient care and help preserve our specialty. This is a perfect model that allows us to grow and thrive as partners —  working together to become better."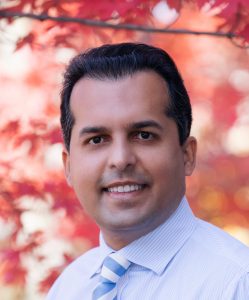 Meet Dr. Ali Shojaei
Dr. Ali Shojaei has been practicing orthodontics for 16 years. In addition to running his private practice in Aurora, Ontario, Dr. Shojaei teaches surgical orthodontics in the graduate orthodontic program at the University of Toronto.
He pursued all of his formal education at the University of Toronto, obtaining a Bachelor of Science in 1994, a Doctorate of Dental Surgery in 2001 and a Master of Science in Orthodontics in 2005. After completing a year of hospital residency at the Sunnybrook and Women's College Hospital, he attended Harvard University to complete an orthodontic mini-residency from 2001-2002.
On his down time, Dr. Shojaei acts as an orthodontic expert for the professional liability program.