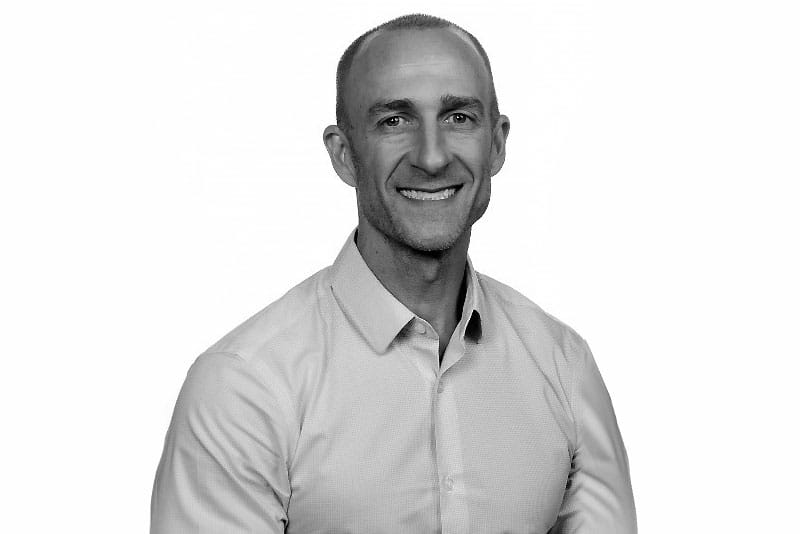 Corus Orthodontists proudly welcomes Douglas Orthodontics, the fourth US-based practice to join its growing North American partnership network. Douglas Orthodontics, with locations in Meridian and Laurel, Mississippi, has emerged as an independent orthodontics industry leader in the southern state.
Douglas Orthodontics was founded more than a decade ago by Dr. Kevin Douglas, a Meridian, Mississippi native. Dr. Douglas is known for providing professional and personal orthodontics care to patients looking for leading-edge treatment within the comfort of a clinic and with staff who offer a small southern feel. His experienced team of 18 are dedicated to providing exceptional care, and his patients know that no matter the day or time, Dr. Douglas and his team are there for them when they need him.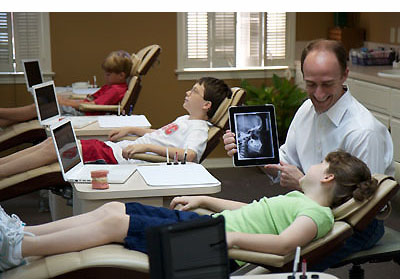 As Dr. Douglas reflected on the success of the practices he had built, he was always thinking about the future and felt it was the right time to explore his options. Having financial security at this stage of his career was attractive. It would allow him to take his practice to the next level, and although he is still years away from retirement, it would give him the peace of mind he wanted for the years ahead. Selling was a big future decision that weighed on him, and lifting this burden to focus on what he loved most – being an orthodontist – had appeal.
"I work in my hometown – my name and brand are really important to me. I've invested years in building my practices, and I've earned the trust of my patients. While I want the financial security, no amount of money offered to buy my practice is worth it for me if I can't continue to strengthen my brand, relationships, and community connections," said Dr. Douglas.
Two of his classmates from graduate school were founding partners in Corus. When he expressed his desire for a change and some of his concerns about traditional Dental Service Organizations (DSOs), they introduced him to the alternative DSO model designed to offer something different.
With the opportunity to alleviate some of the worry for the future, and the promise of retaining his brand and reputation, it didn't take long for Dr. Douglas to decide he wanted to be part of the Corus team. He would be able to maintain his brand and retain the clinical autonomy he needed to continue to deliver the exceptional patient care he was known for. He was also confident that with Corus, he would have an easier time transitioning his practice to a future partner when the time came.
"When our team met Kevin, there was a natural connection," said Dr. Paul Helpard, CEO, Corus Orthodontists. "We're part of the same professional circle and had a mutual connection in a former professor of mine from the University of Iowa, Dr. John Casko, who was an inspiration to Kevin and I. Kevin's story is exceptional – he is patient-centered, has a growth mindset and wants to contribute to doing things better and smarter, but always with integrity."
"I want to keep growing and help others grow. I want to work with a team I can trust and leave behind a legacy in my community and in the industry that I can be proud of," said Dr. Douglas. "I'm so grateful to have found this amazing team in Corus and am so excited about our future together."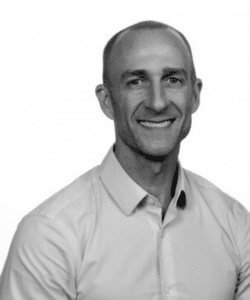 Meet Dr. Kevin Douglas
Dr. Kevin Douglas is a Meridian native. After graduating from Meridian High School, he attended Millsaps College in Jackson and earned his dental degree at the University of Alabama at Birmingham. He completed his orthodontic residency at Nova Southeastern University in Florida and completed a hospital residency at the University of Mississippi Medical Centre in Jackson.
Dr. Douglas is part of the American Association of Orthodontists, Southeastern Association of Orthodontists, Mississippi Association of Orthodontists, and the Meridian Dental Society. He is very active in the community, sponsoring both local high schools and funding multiple youth projects in Meridian's community service centers.