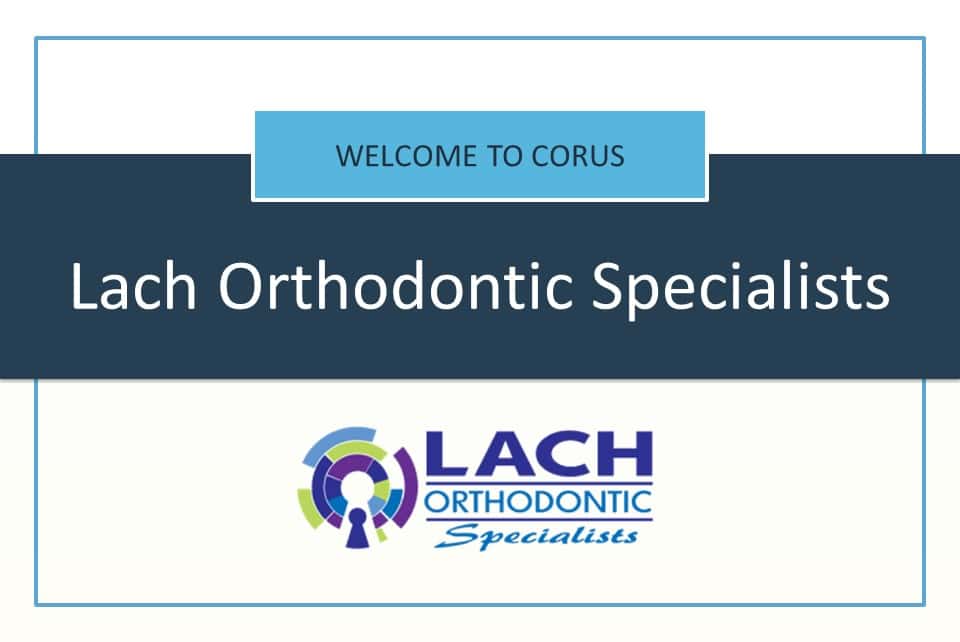 The Corus Orthodontists network continues to grow with the addition of Lach Orthodontic Specialists. This partnership marks Corus' 18th US practice partnership and first in Florida.

Lach Orthodontic Specialists was founded by Dr. David Lach, a leading orthodontist who has been practicing for over 25 years. He started his practice from scratch and now has two offices in Florida. Known for his innovative spirit, Dr. Lach has always recognized the importance of adaptability and created a culture at Lach Orthodontic Specialists that's inherently dynamic.
"Our staff is used to change. We have a very diverse population, all with different ideas on how they want to be treated," explains Dr. Lach. "We continue to listen to patients and make it easy for them to engage and have a positive experience with us. We make changes based on their insights and consumer habits. We're dynamic and forever evolving—never static!"
Over the years as his practice continued to grow, his need for support led him to outsource certain areas of his business, like accounting and marketing. Having an adaptable mindset, Dr. Lach knew that it was time for another change: to find the right partner that could alleviate some of the complexities and operational burdens of running an orthodontic practice. He understood the value of having support and expertise to help create efficiencies so that he could focus more on patient care.
While looking into his options, he was introduced to Corus Orthodontists and its CEO, Dr. Paul Helpard. To Dr. Lach, Corus stood out as an alternative partnership network because it was doctor-owned, doctor-led and emphasized the preservation of the specialty.
"Talking with Paul and hearing about his vision, it resonated with me that we have a mastermind approach to what we face every day," says Dr. Lach. "It's a very unique model and I believe it's going to make me better. My practice has grown big and I've outsourced a ton, so Corus became a very attractive option for me at this point."
"When our team spoke with David, we knew he was going to be a great fit," says Dr. Paul Helpard, CEO, Corus Orthodontists. "He's an innovative thinker, ahead of the curve on many fronts and wants to make his practice better. He has a lot of the qualities we look for in a partner."
The support that Dr. Lach looks forward to the most now that he's partnered with Corus? Getting assistance with marketing and human resources. He aspires to develop his team and create more opportunities for them while increasing engagement.
Meet Dr. David Lach
Dr. Lach has practiced as a specialist in Orthodontics in the Orlando area for over 25 years and has helped transform nearly 20,000 beautiful new smiles.
Dr. Lach graduated at the top of his class from the prestigious University of North Carolina at Chapel Hill School of Dentistry. He was also awarded a Master's Degree (MS) in Oral Biology from the University of Louisville School of Dentistry for his original research on how computers can simulate and predict changes following orthodontic treatment.
Each year, Dr. Lach spends 50-100 hours in advanced continuing education. He has been a significant part of many innovative advances in the specialty field of orthodontics. Dr. Lach was the first doctor in the area to bring futuristic 3D scanning, printing and high-tech robotics to his Central Florida practice. He was also one of the first doctor specialists in the area to work with Invisalign and has become one of the top 1% Invisalign Specialists Nationwide.
In addition, Dr. Lach is a strong supporter of his community and started his own charity, the Smiles for Hope Foundation, as a way to help underprivileged families and children with their orthodontic care.