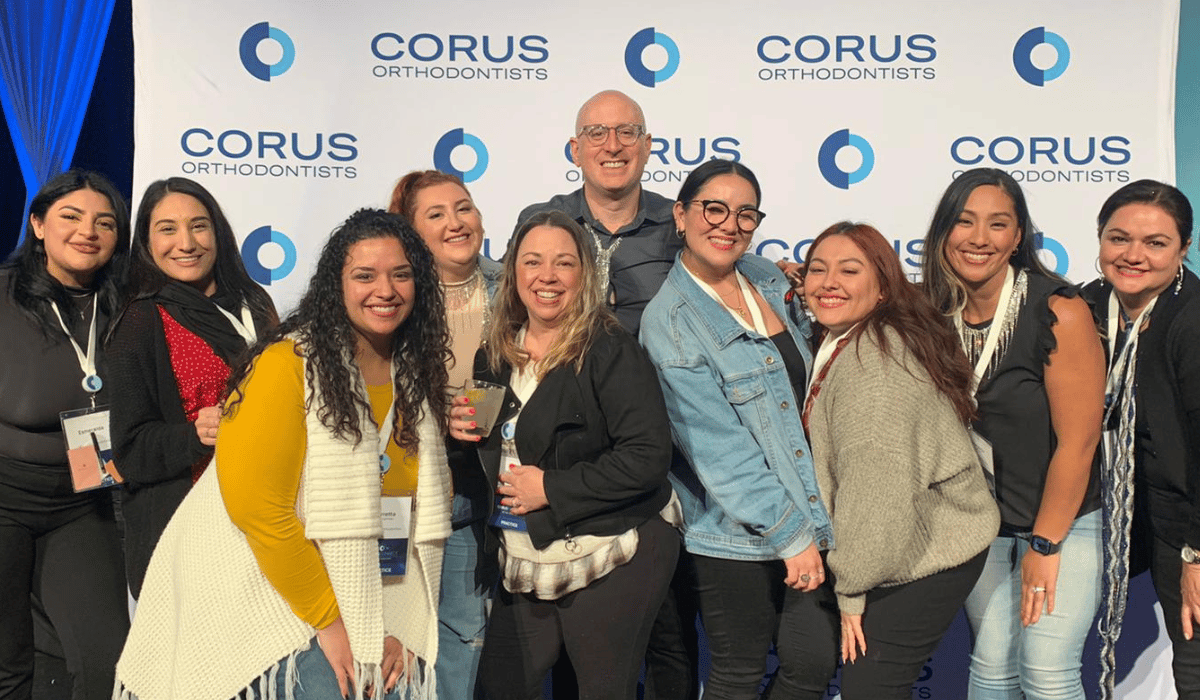 Nicole Richardson's desire to help people led the young grad to her burgeoning career in orthodontics. She shares her journey that led to a remote role as New Patient Treatment Coordinator at Waldman Orthodontics.

When I was younger, I didn't know my career journey would lead to orthodontics, but I'm so glad that it did.  As someone who loves working with people, this was the perfect path for me.
Back in 2014, I graduated from college with a bachelor's degree in psychology. At the time, I worked part-time jobs to make ends meet, while looking for a position that would allow me to grow my career. I wasn't sure where I wanted to go with my newly obtained education, but I knew I wanted to use it to help people—and I knew I was ready to make a change in my life. 
With that, I packed my bags and moved from Sacramento to Los Angeles, and started my unexpected journey in this industry.
Getting My Surprise Start in Orthodontics
I didn't know what to expect going into my interview at Waldman Orthodontics in Beverly Hills, California, but I remember how it immediately felt wonderful  to be there. I was amazed by the ambiance as soon as I walked into the practice, and thought, 'Wow, is this an orthodontic office?' It was so calm and soothing—almost spa-like—and not at all what I imagined. Immediately, I was intrigued.
Then I met the highly-personable Dr. Alex Waldman and his wonderful staff. I learned about Dr. Waldman's innovative approach to the speciality and how he brings that mindset to his practice. As one of Invisalign's top 1% of global providers, and rated the number one orthodontist in Beverly Hills for five years, it was clear the bar was set high—and I wanted to be part of the team.
Immediately after that meeting, I was all in with Waldman Orthodontics—I even canceled a different job interview I had previously scheduled. It just felt right at Waldman. When the team called and offered me the position, I was so excited! I couldn't wait to enter this dynamic industry and join such a respected group of professionals.
Growing in My New Orthodontic Role
In year one, I began my career as the front desk coordinator. This role was a great starting point, as I'm the type of person who likes to make people feel welcome and comfortable.
It's important to me to help put patients at ease, especially since some may be nervous about dental work. Our whole team shares the same view, and that translates to a better overall patient experience. We really are transforming people's lives by transforming their smiles, and since Dr. Waldman is one of the most specialized in the area, I had a genuine sense of pride working in this role.
Over the years, I took on other tasks, from marketing and social media, to coordinating finances and insurance claims. The more knowledge I gained about orthodontics, the more I wanted to keep learning, which led to other opportunities to advance my career.
The practice continued to get busier, but we only had one treatment coordinator at the time. So once in a while I was able to jump in and help in that area, too—and I loved it.
Virtual Ortho Consults Helped Me Develop as a Treatment Coordinator
To progress my career, I took additional training, which is where my journey in treatment coordination began. In that role, I met with patients who were potentially seeking treatment, asked them questions to learn about their wants and expectations, and took oral photos. From there, Dr. Waldman reviewed my notes and provided a treatment plan.
During this period, our full-time treatment coordinator relocated to Florida, but for a period of time she continued to work with us virtually. This remote relationship led to our practice being able to develop a more formalized program doing virtual consults. While these virtual consultations were still pretty new in orthodontics generally, there proved to be a need for them—and little did we realize that the need was about to multiply!
When the COVID-19 pandemic hit, we were forced to temporarily shut down the office. Fortunately, we were ready for this adjustment, as our practice already had the infrastructure in place to continue our virtual consults. This was a huge game-changer for us, especially since it had a high conversion rate.
We were surprised at how much interest our online consultations were getting from new clients at the start of the pandemic. Suddenly, everyone was working from home, doing virtual meetings, and seeing their teeth on camera—and since they weren't going out, getting braces didn't seem like a big deal appearance-wise anymore. We were able to continue making a difference in people's lives, regardless of the extreme challenges of the pandemic.
Even though we were operating remotely, the practice was busier than ever. Using modern technology, we were still able to virtually consult with patients effectively and coordinate treatment plans. This set-up personally offered me the flexibility to stay home and be closer to my family during the pandemic. I was able to stay healthy and safe and continue to offer a great patient experience from a distance.
Why I Love Being A Part of the Corus Network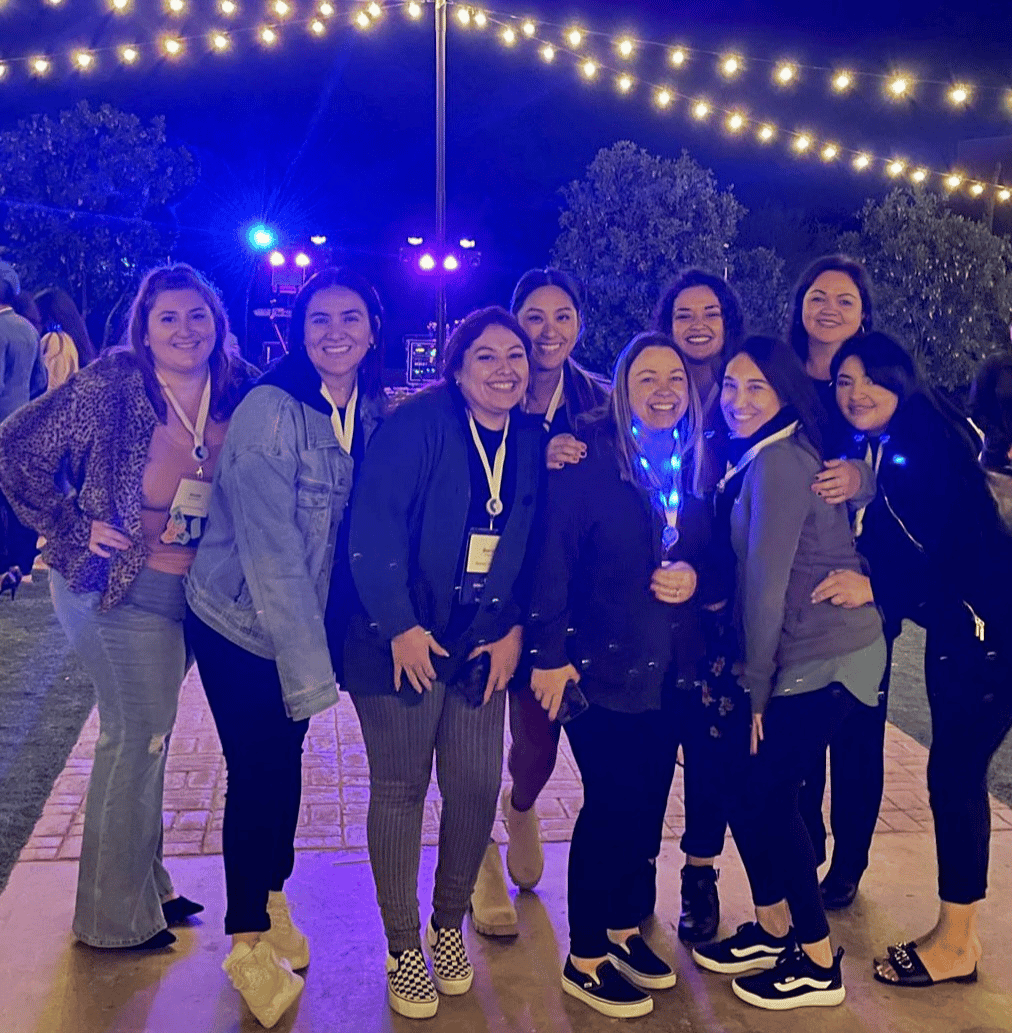 Fast-forward to now – I recently celebrated my seven-year anniversary with the Waldman practice!
Our team was thrilled to join Corus in December of 2020. Becoming part of such a broad network has helped the team in so many ways. I know that we have additional support and resources when we need them, especially with administrative tasks. Plus, it has also eliminates uncertainty. If we have questions, we have someone at Corus to turn to and rely on for assistance.
Being a Corus team member also gives me access to an internal orthodontic community. Now, when I attend conferences and events, I see familiar faces, which is something I truly value. We share best practices and I always have a helping hand when I need it. Being part of a supportive community means I will always learn and grow, which will help me continue advancing in my career.
I started here, fresh from college, not sure what I was going to do with my life. Over the past seven years at Waldman Orthodontics, I've had many different roles, which have led me to where I am now.
I love being able to make a difference in people's lives—and being in the business of making people smile.
Learn more about joining Corus and building your career as part of our network. Find a position that suits you or learn more about our culture and how we are different. We're excited to meet you!